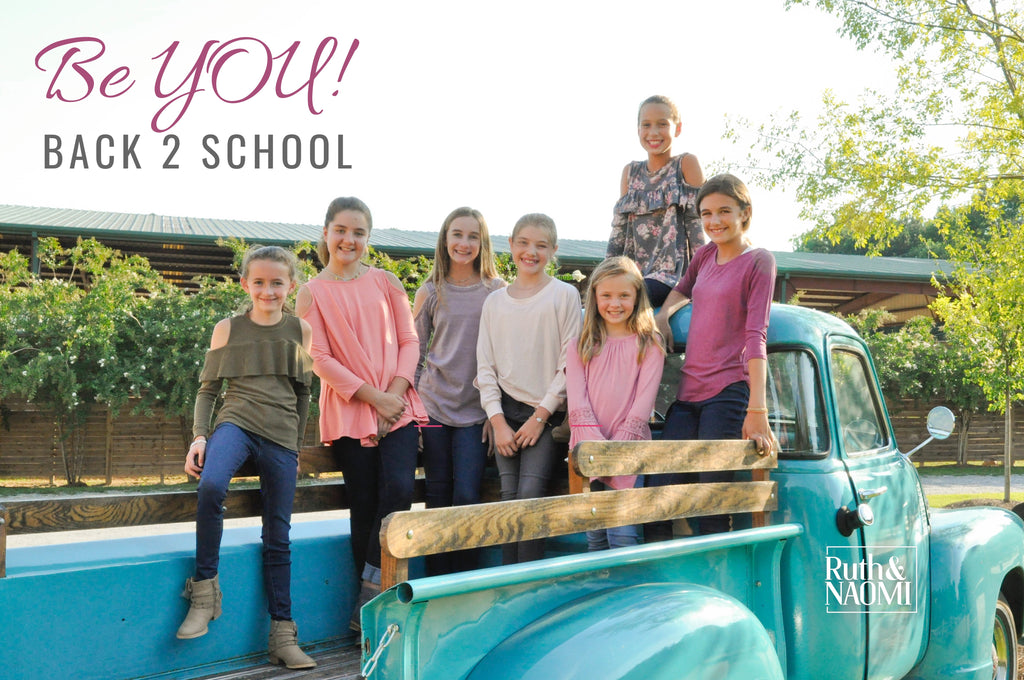 Bask to School Basics
Back to school?! I know, even as I typed that out I thought how is it possible?Nonetheless, school season is quickly approaching so I wanted to share some great staples or fun "basics" that every Tween girl needs in her closet.
1. World's Best Leggings:  
Leggings are NOT created equal! Last year we brought your girl these AHHHHmazing leggings from Splendid and I am so happy to report that they are now back in stock! These super soft leggings are the perfect pair for those cold classrooms and are a great match with her favorite Itsa Girl Thing Tee. 
2. Fun Graphic Tees:
We've got your covered in the tee department too. So many new favorites from Itsa Girl Thing! From unicorns to puppies to llamas and everything in between, you are sure to find a basic tee that your girl will love! 


3. Denim: A Closet Staple:
We recently teamed up with Tractr to bring our customers what we believe to be the MOST comfortable jeggings EVER! Seriously our girls rarely want to wear anything but these jeggings. Pair it with a cute top or go more causal with an Itsa Girl Thing tee.
4. All Day Every Day Sneakers:
From head to toe we have her covered... literally! Send her Back 2 School in the seasons most adorable and comfortable sneakers! Yes, the Converse and the Adidas sneakers are still in, but so are these new slimmer sneakers from Blowfish Malibu! Available in Tan or Olive Green, these slip on sneakers are a great way to dress up any outfit while still maintaining her comfort! 

5. BeYOUtiful Box - We'll Shop For you!
These amazing basics are always available online at www.ruthandnaomi.com but you can also sign up for our BeYOUtiful Box and not stress about the all of the options (we do the heavy lifting for you)! We always add some of these great basics in every box. Since we launched this concept back in April, we've been flooded with praise and good feedback. Click here to check it out!
 
Head to www.ruthandnaomi.com to grab all of these Back to School Basics and MORE to fill your Tweens closet this Fall! 

We sincerely hope you are your family had a wonderful summer at the beach, ball fields, or wherever the break took you! Enjoy the last few weeks of summer!
Remember gals: Be Kind, Be Humble, and BeYOUtiful!

Ruth & Naomi Buyer - Laura Fanoe
Laura is a mom of four beautiful children, Sofia, Joseph, Suzi and Sami. She loves shopping, going to the movies her husband but loves being with her family and her four kids most of all. Laura is the buyer for us at Ruth and Naomi so feel free to email her with any comments or suggestions at laura@ruthandnaomi.com.