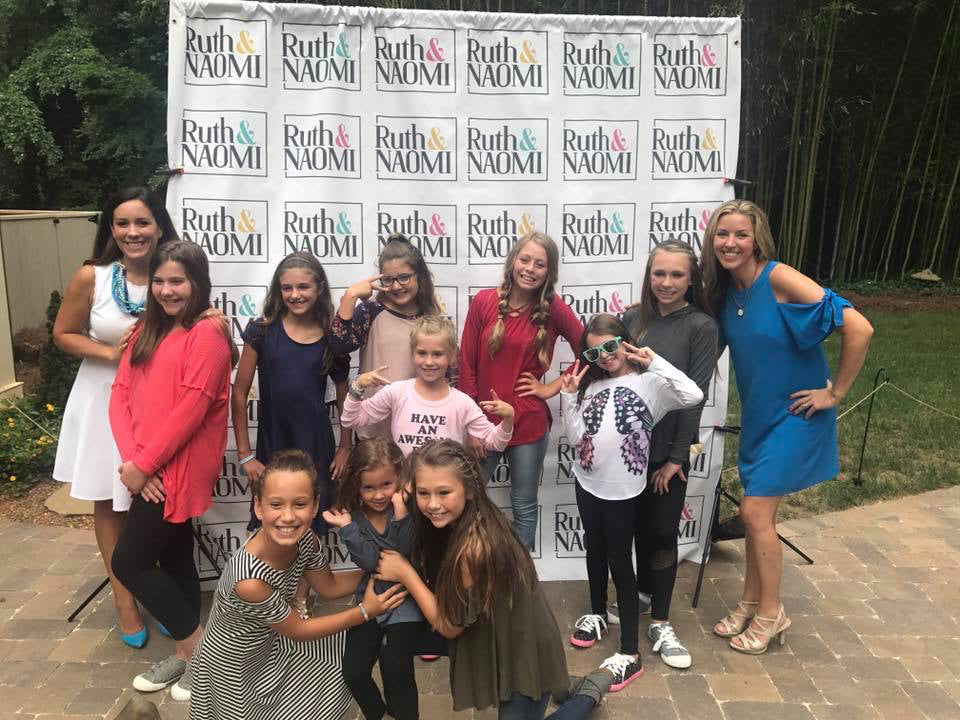 Ruth & Naomi is officially OPEN! 
Last weekend we were blessed beyond measure as our local community of friends and family gathered for the Ruth & Naomi Launch Party! 
The event was truly magical! Guests were greeted with food and beverage and anxiously awaited the start of our Tween Fashion Show! The fashion show was a HUGE hit! The models were dressed in some of our favorite Fall fashions from brands like Hudson, Splendid, Ragdolls & Rockets, Chaser, PPLA, Rosie G and more! 

 
Our goal of the evening was to let the tweens SHINE, take the lead, and share why they are BE-YOU-TIFUL! The fashion show was led by the Ruth & Naomi Girls of the Season, Alexandra. Her sweet kindness was on fire as she introduced each girl and their outfit. 
Immediately after the fashion show, the Moms and daughters were ready to SHOP and SHOP THEY DID! Wow, what a blessing! It was an absolute joy to watch them dive in and fall in love with so many of our styles and brands. The lines didn't die down until around 10pm and to say we were tired was an understatement. The time and energy we put into the evening was worth every minute to experience the smiles and joy of the sweet girls and their Moms enjoying themselves. 
As we move into the next phase of our business, we want to thank everyone that has helped us along the way. Laura and I will continue to work diligently to provide a safe place for every tween and their parent(s) to shop.
Continue to follow us on Facebook and Instagram for updates as we continue to grow.