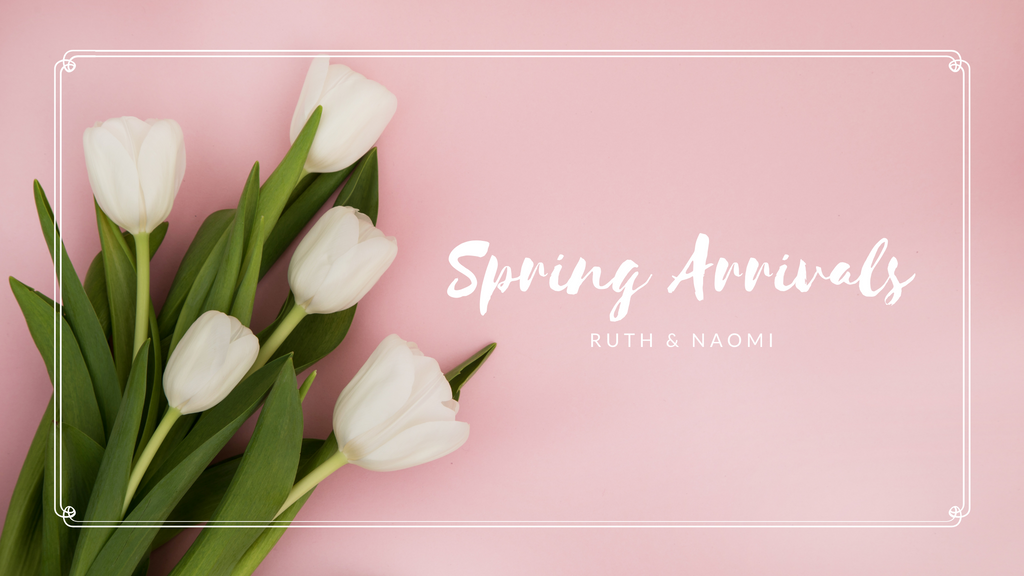 We have tons of New Arrivals regularly added to our stock! In this latest batch, there are also some items sized Adult XS (which we don't get very often). Check them out, and get yours before they're gone! As a bonus, you'll get FREE SHIPPING on orders over $49. Here are a few of our top picks:
TOPS
Penelope Puff Sleeve Eyelet Top by Habitual Girl
With puffed sleeves and a fitted waist, this item is a must-have for any girl's (or woman's!) wardrobe. The delicate diamond detailing amplifies the elegance of this top. Wear it on its own or layer with a cardigan jacket to create a perfectly-put-together look.
Clare Ruffle Knit Woven Top by Habitual Girl
This knit lightweight, off-the-shoulder top makes an adorable addition to any tween/teen wardrobe. The woven, asymmetrical detail and pop of color will make her smile.
Summer Stripe Side Tie Tunic Top
This closet staple is the only thing she needs to pair with all the cool shorts and skirts this summer! Dress it up with some fun jewelry or throw it over a bathing suit to rock at the beach! 
JUMPSUITS
Whitney Wide Leg Ruffle Wrap Jumpsuit
Crisp stripes and fluttery ruffles add delightfully breezy style to this short-sleeve jumpsuit by Habitual Girl. Complete with a smocked back to allow extra room and adorable detail! 
SKIRTS
The print of this skirt is so FUN! She can pair it with a graphic tee or her favorite cardigan sweater and cami to complete her look! 
DRESSES
Francesca Flutter Sleeve Eyelet Dress
When classy meets comfortable, you get this stunning flutter sleeve eyelet dress. Perfect for any Spring or Summer event... and of course to meet the Easter bunny! 
Say hello to vacay with this adorable ribbed stretch knit fabric dress! Perfect for twirling and picture taking! 
JACKETS
Vintage Distressed Cropped Cotton Denim Jacket
This vintage distressed denim jacket is the perfect piece to pair with every outfit! The vintage distressed look is so on trend. Combine that with the softness of cotton and you have a closet MUST HAVE! 
JEWELRY
This fun, brass necklace with a lobster clasp is just the accessory she's been wanting!
Under the Same Sky Gold Necklace
This necklace is so cute and fun, she might not want to take it off!
GIFTS
Every bath is a groovy party when you drop this fun fizzer! Watch carefully as this fizzer dissolves, because there's a groovy surprise inside. Use one bomb per bath. Her bath bomb will arrive in our signature packaging, as shown.
Shop Now!
No matter your girl's style, we have tons of stuff she will love! Browse the rest of our New Arrivals, as well as our other tween and teen clothing. And don't forget our gifts and accessories, to find the perfect items for her!