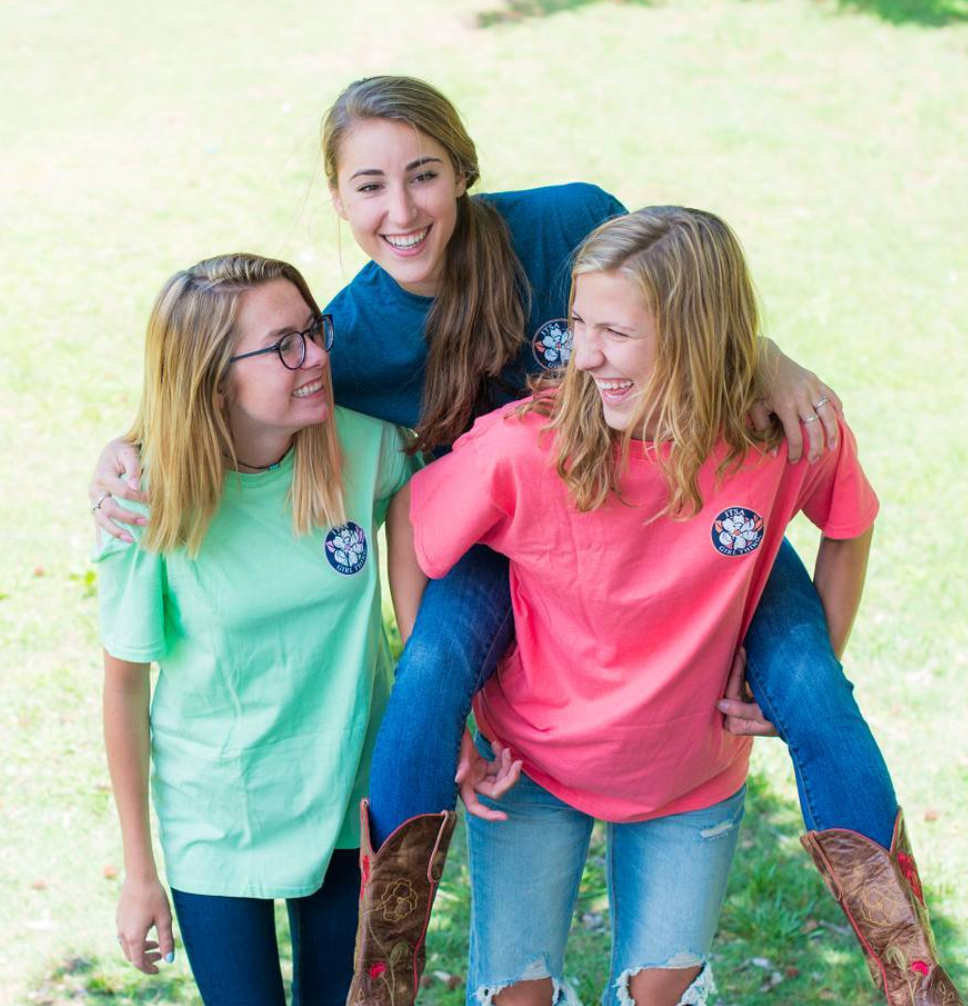 Sorry boys! Itsa Girl Thing!
We have been anxiously awaiting the arrival of theses tees for sometime and let me tell you, it was so WORTH the wait! We wanted to find a brand of t-shirts for our girls that embody the spirit of being a Godly tween/teen, while being youthful and fun too. Believe me when I say that there are sooo many options out there. I personally spend hours looking through catalogs and nothing quite seemed right. Then last month I heard about Itsa Girl Thing. Obviously the first thing I loved was the name…honestly, how could you not! The second, among many other reasons, was the message they convey. 
There are Llama shirts! Need I say anymore? We have only been carrying this line for a week and we have already had to send out our requests for more! Be sure to grab your ASAP before we sell out again!

I love this coral colored shirt with the arrows on the back. The phrase "All Good Things are Wild and Free" around the feathers is so beautiful! This one screams teen girl to me and would be perfect for any tween or teen this Holiday season. 
At Ruth and Naomi, we encourage our tween girls to have a personal and close relationship to God and to spread his message to the world. This beautiful shirt encourages them to "Be the Light" as in John 5:14. Such powerful words for our girls! This t-shirt is available in Youth AND Adult sizes! 

There are many other amazing options for you and your gal! https://ruthandnaomi.com/collections/t-shirts to check out more!
Remember to stay HUMBLE, be KIND, and more importantly, beYOUtiful!
Happy Fall, Ya'll! Bye, Bye for now!
Laura
Ruth & Naomi - Buyer 
Laura is a mom of four beautiful children, Sofia, Joseph, Suzi and Sami. She loves shopping, going to the movies her husband but loves being with her family and her four kids most of all. Laura is the buyer for us at Ruth and Naomi so feel free to email her with any comments or suggestions at laura@ruthandnaomi.com.