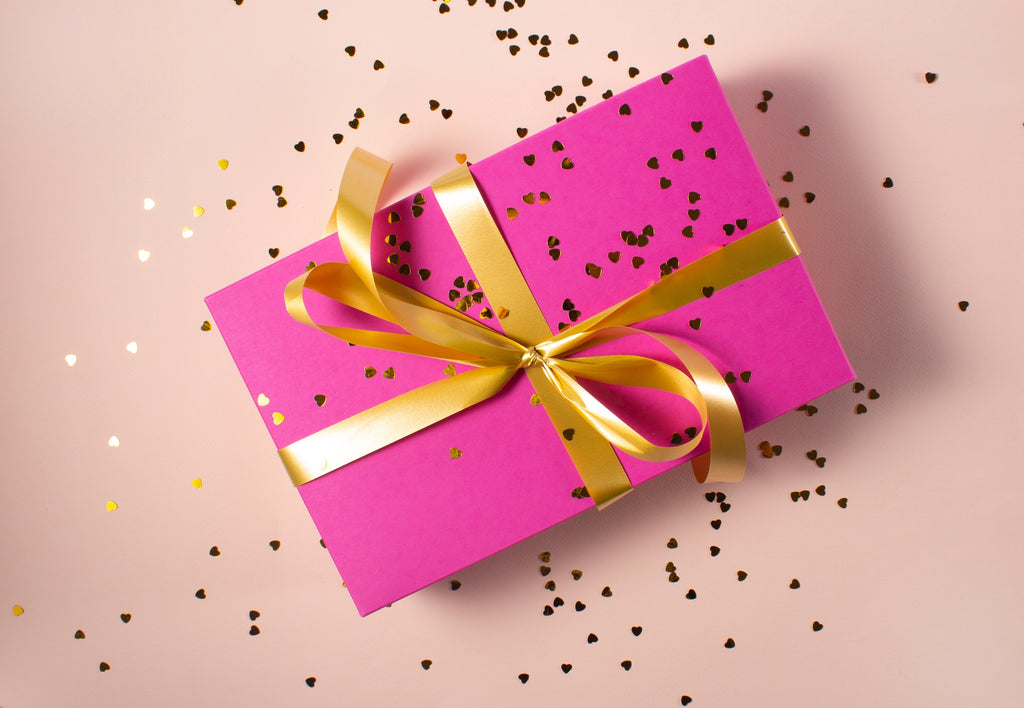 Best Gifts for Your Girl
We know how difficult it can be to find fun gifts that your tween or teen girl will love. Plus, family members are always asking what they should buy for her, too. To help relieve some of your holiday shopping stress, we put together a list of some of our favorite gifts based on your girl's sense of style.
For the Girl Who Loves Self-Care & Pampering
Christmas Holiday Beary Merry Rosewater Sheet Mask - $5
Berry Merry Rosewater + Coconut Oil Essence Mask Rosewater helps soothe and soften irritated skin while providing hydration. Coconut oil brightens skin and adds an extra boost of moisture to keep skin soft and supple. 
Santa's list Vitamin C + Peppermint Brightening & Perfecting Essence Sheet Mask. Our Vitamin C and Peppermint essence sheet mask turns naughty skin nice! vitamin C helps brighten hyperpigmentation and darkened/age spots. Peppermint alleviates redness and irritation. 
Holiday Gift Bath Bombs
- $7.50
The perfect stocking stuffer or gift! Great for those friend gift exchanges or to give to her brother or sister! All bombs have a fun SURPRISE inside! Everyone loves surprises!
Junk Food Lip Balm Set
- $10.00
With the chapped lips that are always paired with this cold weather, your girl will love this fun "junk food" lip balm set. It makes a great stocking stuffer, and will be a big hit at a gift exchange!
Mini Toiletry Bag - $12.00
Perfect for camp, sleepovers, trips to Grandma's, or just keeping her bathroom tidy! They have a handle on the top and full zip closure. Browse the fun designs we carry!
Sea Star Sparkle Glitter Sunscreen - $18.00
Your girl can be eco-friendly, gorgeous, well protected and sparkling! This super fun biodegradable glitter sunscreen is nourishing and loaded with antioxidants, provides broad spectrum UVA/UVB protection and 80 minutes of water resistance. PABA and Paraben free, non-irritant glitter and smells delicious. Fabulous skin protection as fun and amazing as the girl in your life! Made in the USA. 
For the Girl Who Loves Lounging & Sleepovers
Plush Rectangular Pillow by Candy Pink - $20.00
These pillows are the perfect size to snuggle, take on trips, and head on out for the next sleepover! Cover has a zipper and is removable for washing 
Red Plush PJ Shorts by Candy Pink - $24.00
Super-soft fuzzy fleece pajama shorts featuring patch pocket detail and full elasticized waist.
*Note: These shorts run big.
Mint Cupcake Plush PJ Pants - $28.00
These yummy cupcake print plush PJs will give your girl sweet dreams! The super-soft fuzzy fleece and soft, full elastic waistband is perfect for lounging and curling up to watch a movie!
Hot Chocolate Plush Blanket - $34.00
Does your girl love lounging? Let her wrap herself up in a super-soft fuzzy fleece blankets. These are so popular that she'll have to be careful that no one steals it!
For the Girl Who Loves Fashion
Zebra, Flower and Solid Scrunchies - $15.00
This pack of 3 scrunchies gives your girl plenty to pick from to match her outfit of the day!
Audrey Crew Neck Top - $32.00
Doesn't get any more trendy than this uber soft crew neck top by For All Seasons. Pair it with jeans, leggings or the matching joggers!
Ellison Knot Waffle Knit Top - $32.00
Our Ellison Knot Waffle Knit Top is the perfect weight with an adorable twist tie in the front. Pair with leggings or jeans to complete the look. The perfect fall/winter color! Oh, and did we mention it's made by Habitual Girl! The BEST!
Dark Wash High Rise Skinny by Kancan - $49
Indigo dark washed silhouette-enhancing fit skinny from the waist through right above the ankles, featuring light fading, whiskering and distressed raw frayed hem.
Tractr Girls Burgundy Mid-Rise Skinny - $49
For everyday-awesome, saving-the-world type of jeans. Made from comfort stretch fabric for all day wear. Style with sneakers or booties. Clean finish. Mid-Rise sits right below the belly button.
For the Girl Who Loves Accessorizing
Star Ring Set - $14.00
Add some dainty details to her look with this star ring set. She can wear one on each finger, stack them, or share some with her bestie!
Tassel & Wood Drop Earrings - $14.00
Made from wood and metal, these earrings are so adorably stylish and will add some flair to any outfit she chooses!
Pearl & Butterfly Necklace Set - $22.00
Talk about on trend! She will fall in love with this adorable pearl and butterfly necklace set. Perfect to gift a bestie or stuff in a stocking!
No matter your girl's style, we have tons of stuff she will love! Browse our full collection of tween or teen clothing, as well as our gifts and accessories, to find the perfect items for her! And don't forget our holiday collection for Christmas tees, leggings, jewelry, and so much MORE!