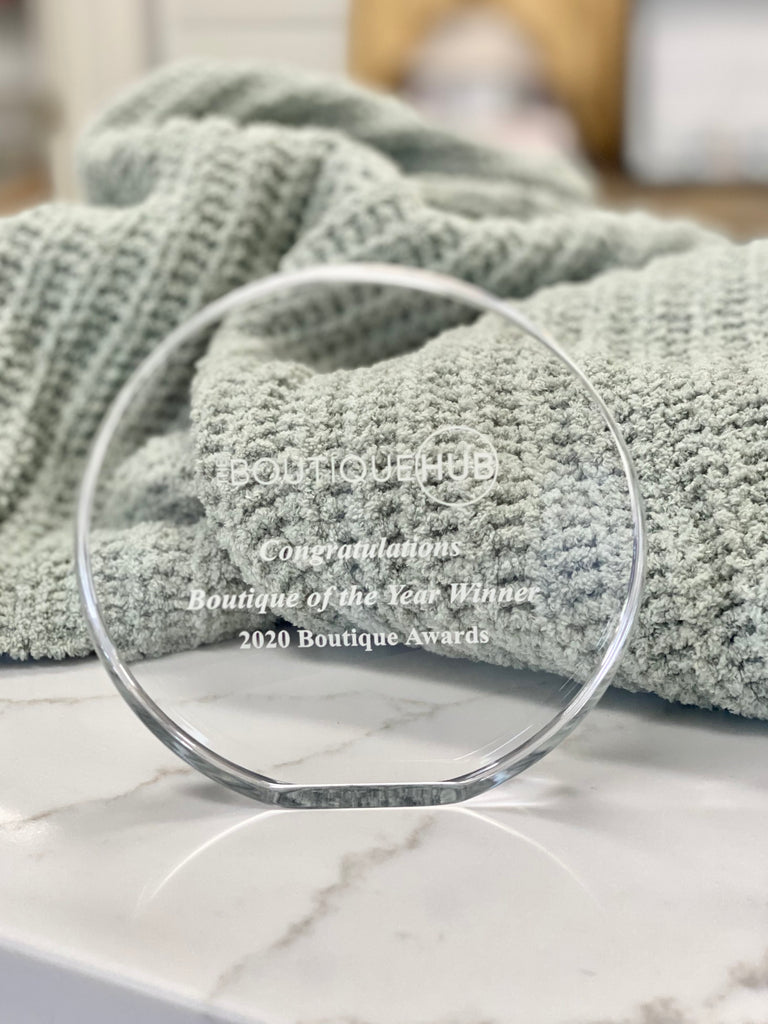 It was delayed a bit (because COVID 😬), but we are so proud to announce that Ruth & Naomi won Boutique Hub's 2020 award for the Best Children's Boutique in Georgia! 👑
Not only did Kelly get this shiny, new award:
But you'll also notice this badge by our name in some locations:
The best part of all is that we could never have done it without all of you. For those who voted for us, those who shop with us, and those who supported and believed in us from the start: Thank you!